The Redesigned Honda Civic Type R
The Fastest Civic Ever
See the 2023 Civic Type R set a new front-wheel-drive record at the Suzuka Circuit, besting the 2021 Civic Type R Limited Edition with a lap time of 2 minutes and 23.120 seconds.
The all-new Honda Civic Type R is the most powerful model in Type R's 30-year history and has been engineered from the ground up to deliver thrilling performance with an addictive driving experience both on road and on the racetrack.
The Pinnacle of Honda Factory Performance
Driven by our relentless determination to keep improving, we not only created the most powerful Civic ever, but also the most agile. And with its 4-mode drive system—including +R, Individual, Sport, and Comfort modes—you can instantly tune it for the track or the street.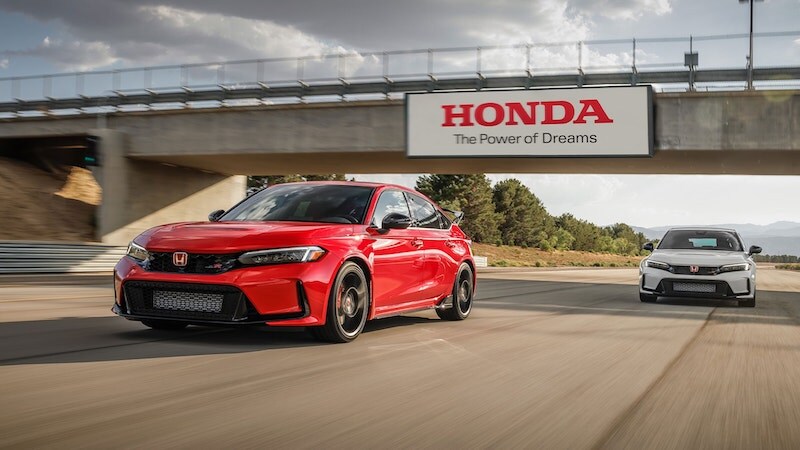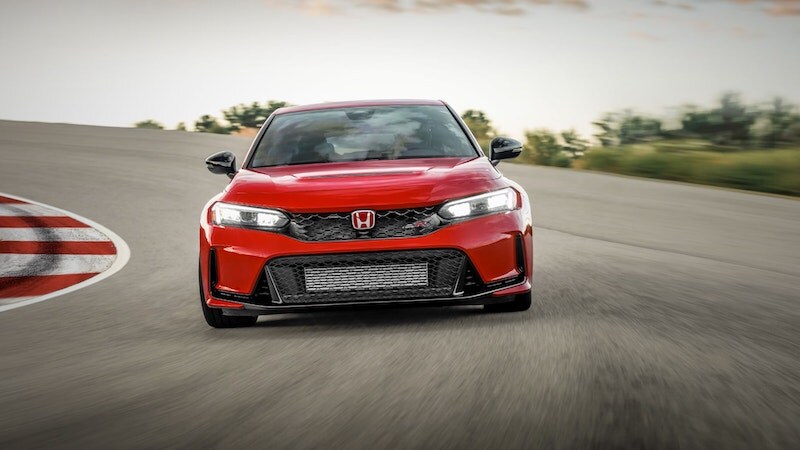 Never Restrained
Civic performance has never looked better. The all-new Civic Type R features sleek, aerodynamic styling and a performance-focused cockpit, with enhanced visibility and a track-ready new Driver Information Interface.
Tap Into Another Level of Performance
Chasing your best lap time is more fun than ever with the exclusive Honda LogR datalogger, which gives you real-time and post-drive feedback. And with wireless Apple CarPlay compatibility, you can connect to your iPhone without a cable.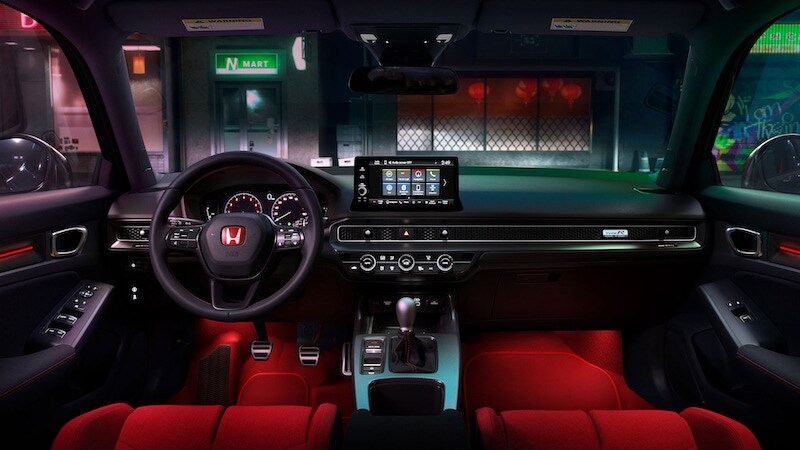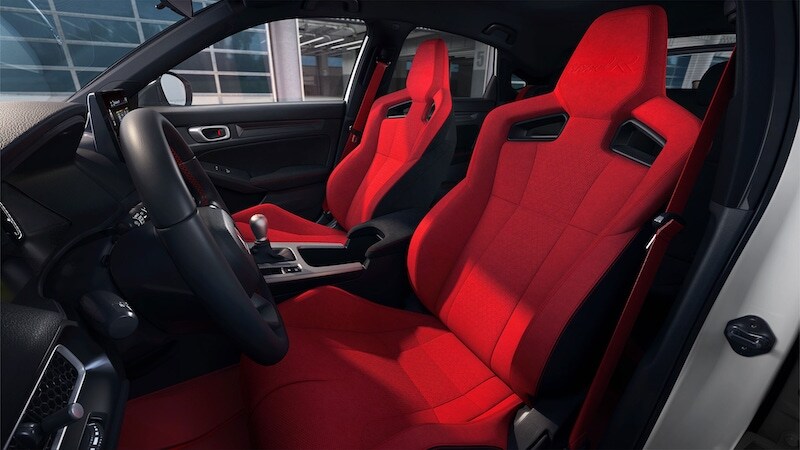 Sport Seats
Heavily bolstered to help keep you in place during hard cornering, the enhanced sport front seats are also designed to give you better maneuverability for steering and shifting.
Exterior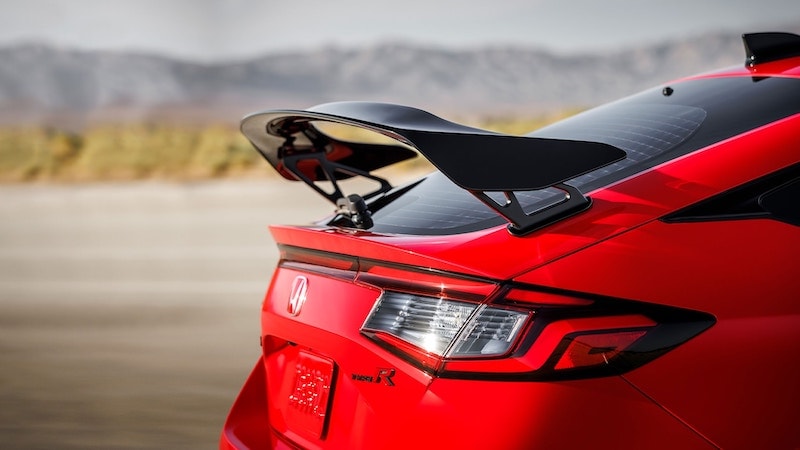 Downforce
New rear spoiler and diffuser designs, including die-cast aluminum wing stays, help increase downforce and control air resistance.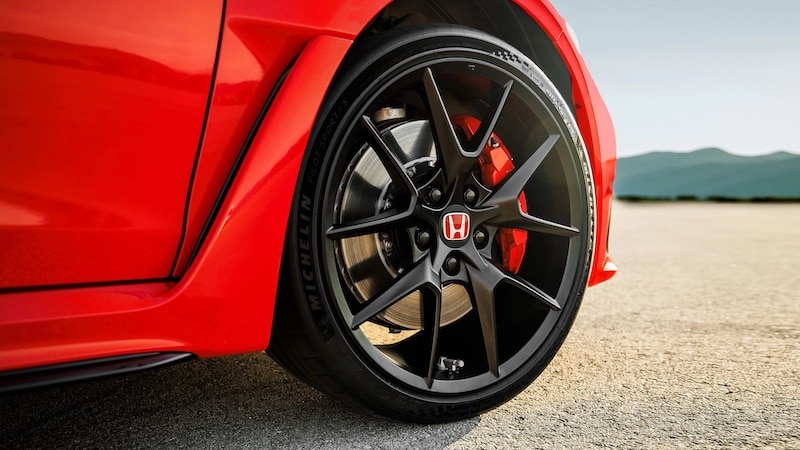 19-Inch Matte-Black Wheels
Lightweight and highly rigid, the aluminum alloy wheels feature a reverse rim design to enhance stability at high speeds.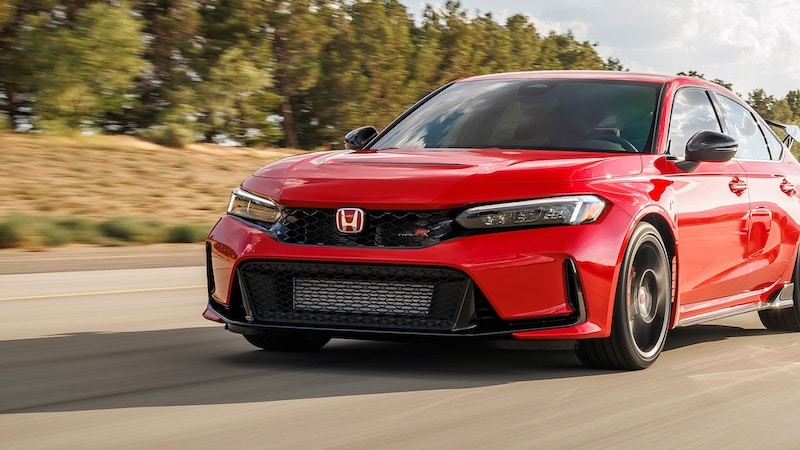 Grille
The new grille features gloss-black accents that coordinate with the rear spoiler and diffuser to carve out a unique identity.
Performance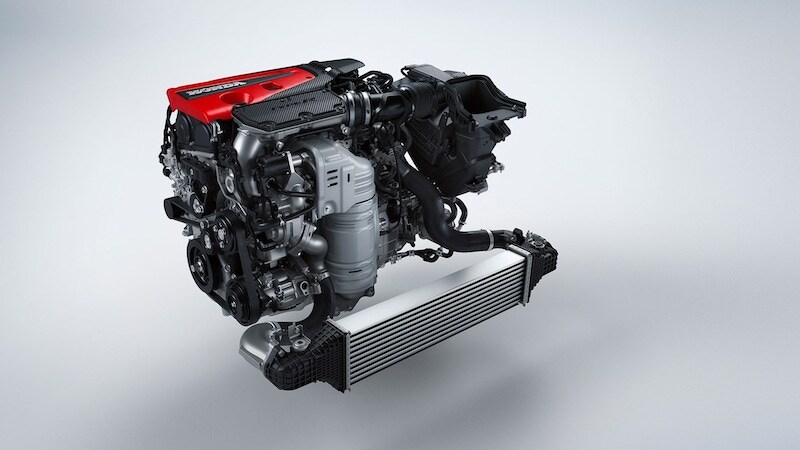 Turbocharged Engine
With a turbocharged and intercooled 2.0-liter VTEC® engine that delivers 315 horsepower and 310 pound-feet of torque, the all-new Civic Type R is not only more responsive than the previous generation, but also boasts a higher power-weight ratio.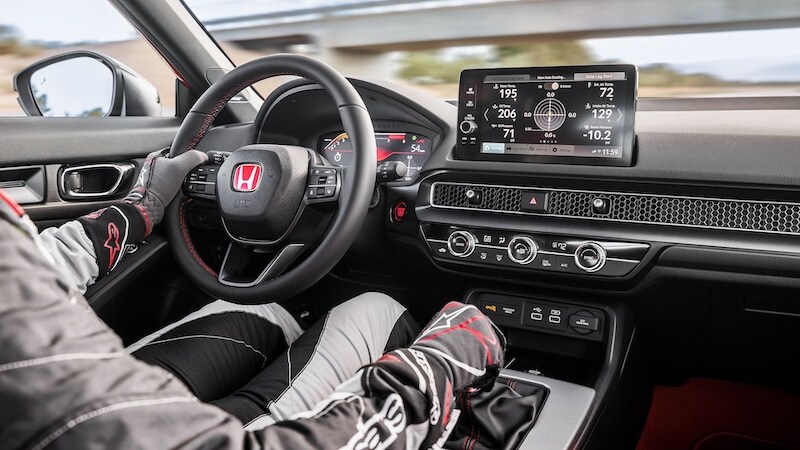 6-Speed Manual Transmission
For better balance while braking into corners, the 6-speed manual transmission features rev-match control, which keeps engine and vehicle speeds in sync during downshifting. A new Civic Type R-exclusive shift link mechanism has shorter throws and makes shifting even smoother.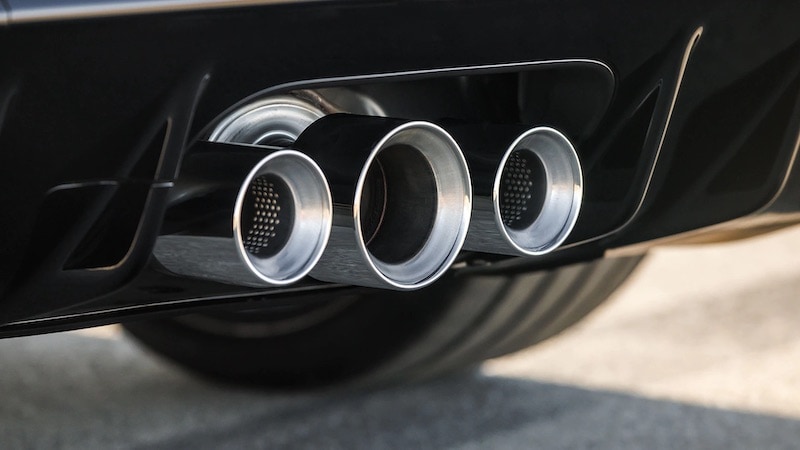 Triple-Outlet Exhaust
Whether you're ripping down a straightaway on the track or cruising through the city, the center-mounted triple-outlet exhaust's Active Exhaust Valve strikes the perfect chord. Each mode of the 4-mode drive system features its own specially tuned exhaust note.